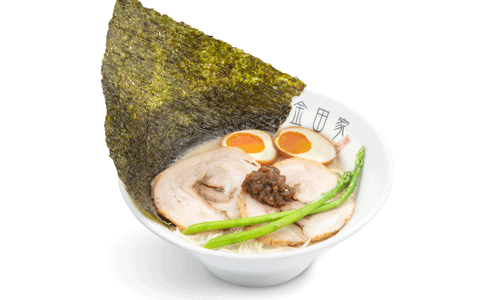 Truffle Ramen (Limited Edition)
London's favourite. Simple yet stunning. Our signature tonkotsu mix soup base flavoured with black truffle oil, topped with truffle marinated belly chashu and truffle jelly.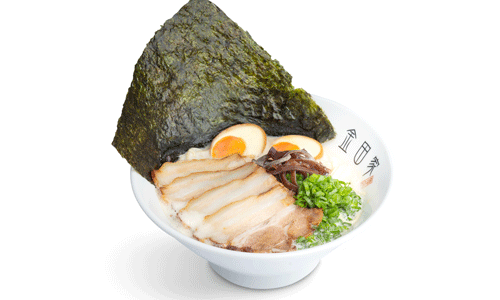 Kotteri Tonkotsu Ramen
Kanada-San's original recipe. The thick and creamy tonkotsu broth gives you the most authentic Kyushu ramen experience.
Chicken Paitan Ramen
100% chicken broth, a flavourful and light ramen. Comes with yellow wavy ramen, perfect for all ramen lover.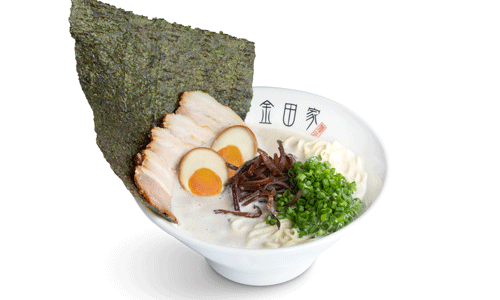 Tonkotsu Mix Ramen
A perfect blend between tonkotsu and chicken paitan, for ramen lover who enjoys a lighter tonkotsu broth.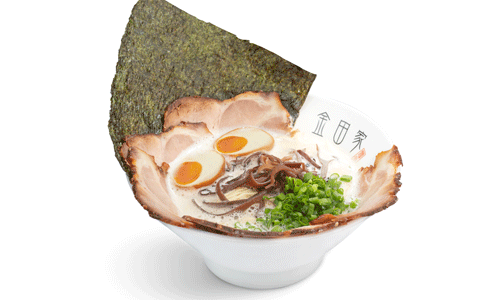 Chashu Tonkotsu Ramen
Deluxe version of kotteri tonkotsu ramen. Instead of belly chashu, enjoy the generous portion of collar chashu.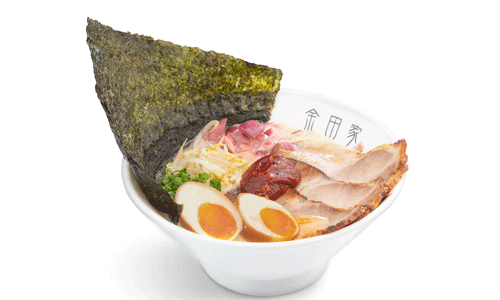 Spicy Yuzu Ramen
Refreshing yuzu scent with a hint of spiciness, a Hong Kong Kanada-Ya original ramen.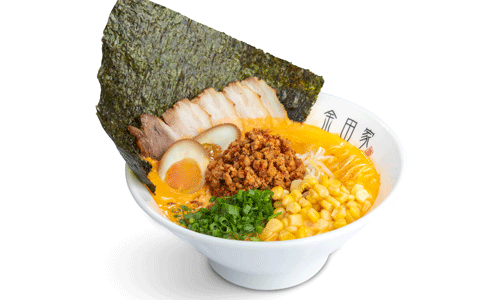 Gekikara Ramen
Tonkotsu mixed soup spiced up with home made spicy miso and spicy minced pork, a slurp of the soup sends an instant kick right through your body.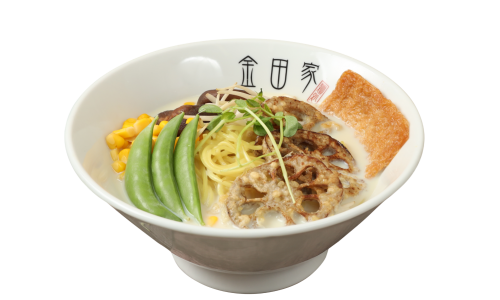 Truffle Veggie Ramen
Super rich and creamy vegetarian ramen broth recipe made with soy milk and vegetable dashi. This ramen is incredibly rich and umami-filled.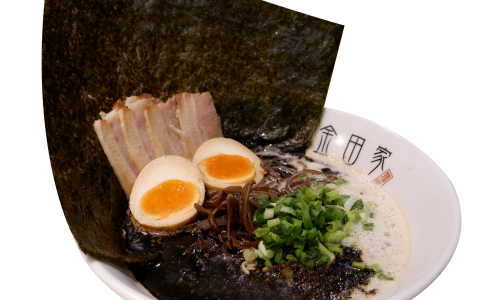 Black Garlic Ramen
Black garlic ramen with fragrant black garlic paired together with to tonkotsu broth and topped with belly chashu.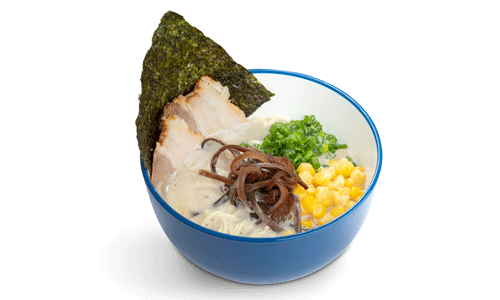 Kids' Tonkotsu Ramen
A smaller versions of the mix tonkotsu ramen. Kids can now enjoy their own bowl of ramen and share the Kanada-Ya experience.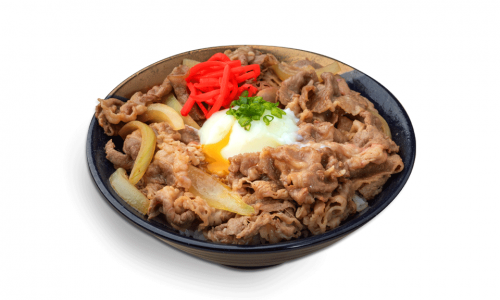 Gyu Don
Sliced beef cooked in traditional Japanese style. Topped with an onsen egg and red ginger.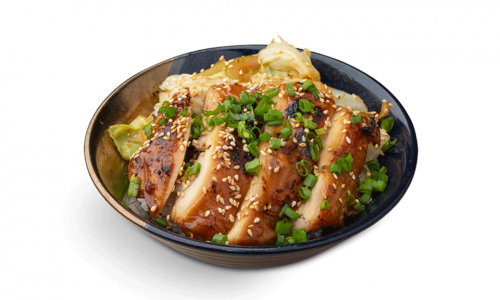 Chicken Teriyaki Don
Teriyaki chicken thigh slow cooked, then pan seared. Topped with lettuce and onion.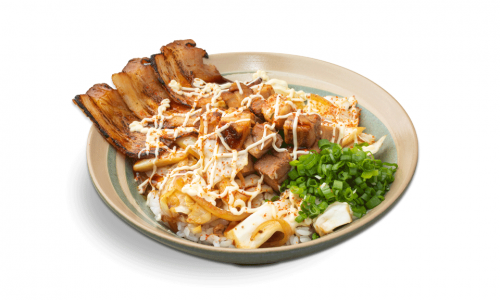 Chashu Don
Made with kanada ya chashu, with both diced and sliced chashu. The distinctive flavour can't be found anywhere else.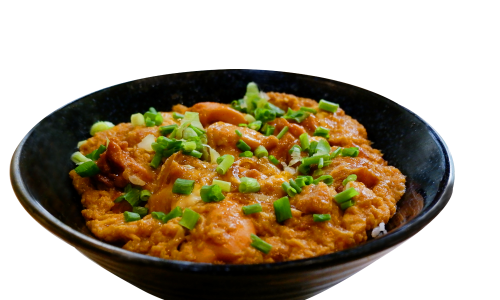 Oyakodon
Pan seared chicken thigh with onions, homemade sauce and egg, Topped with spring onions.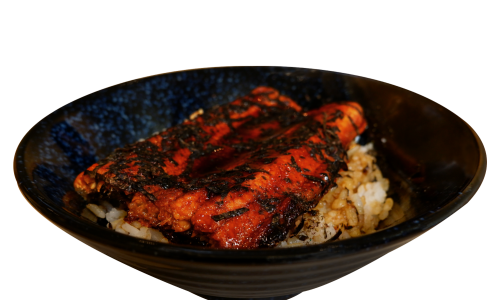 Unagi Don
Sweet and savoury homemade sauce drizzled over pan seared unagi.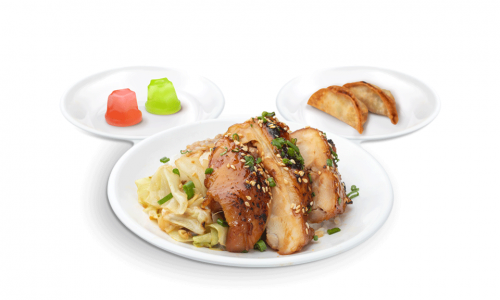 Kids's Don
Half size teriyaki don, with 2 pieces of fried gyoza and jelly.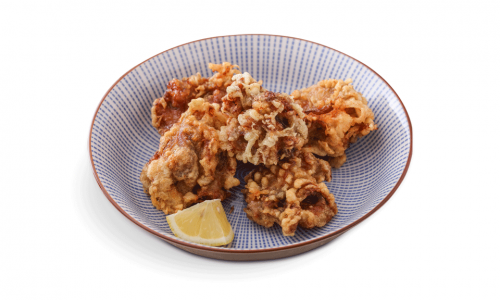 Chicken Karaage
Home made fried chicken, juicy on the inside and crispy on the outside.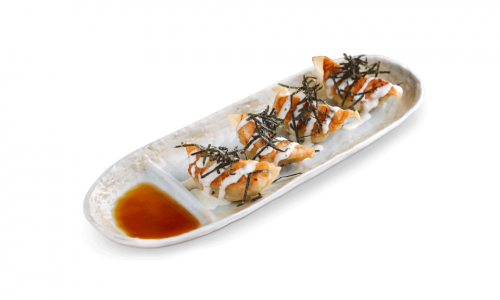 Wasabi Mayo Gyoza
Drizzle of home made wasabi mayonnaise onto our gyoza. Gives a slight kick to those looking for excitement.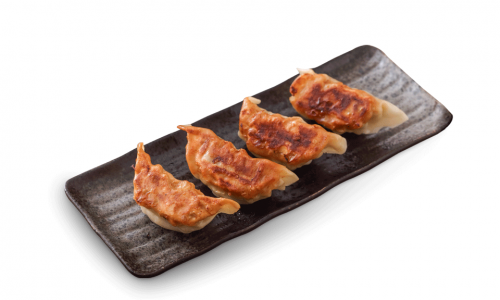 Gyoza
Most popular side dish to go with ramen. Our gyoza is locally made, following Japanese recipe.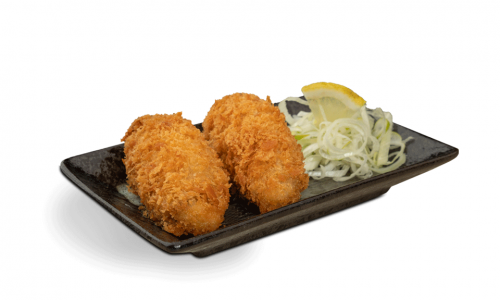 Crab Cream Korokke
Mash potato wrapped around a crab meat cream. The crab cream is rich but is not overfilling.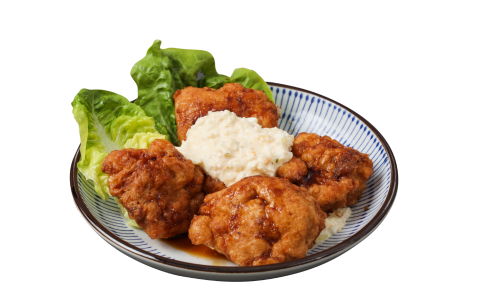 Nanban Chicken
Fried chicken drizzled in sweet and sour sauce with tartar sauce on top.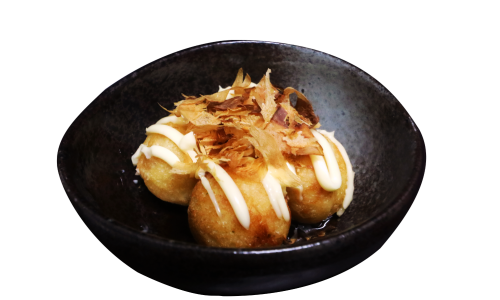 Takoyaki
Filled with minced octopus and topped with lots of bonito flakes making it one of the most sought after appetizer.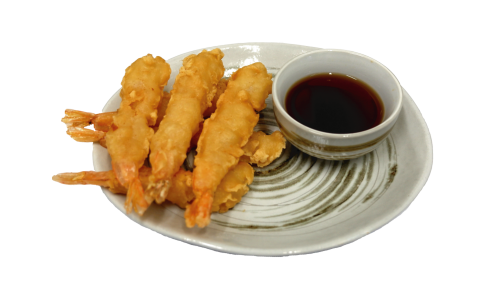 Prawn Tempura
Juicy prawns wrapped with super crispy tempura batter paired with Kanada-Ya's homemade tempura sauce
Calamari Tempura
Calamari covered in light tempura batter giving it the perfect crispy crust paired with our creamy and refreshing tartar sauce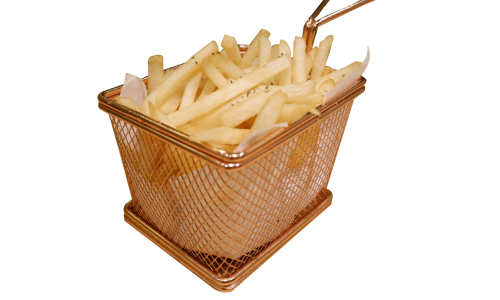 Truffle Fries
Thin cut deep-fries topped with truffle oil and shredded nori.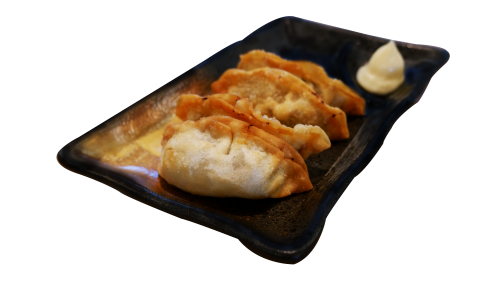 Fried Gyoza
Try a different way to have your gyoza- Deep Fried style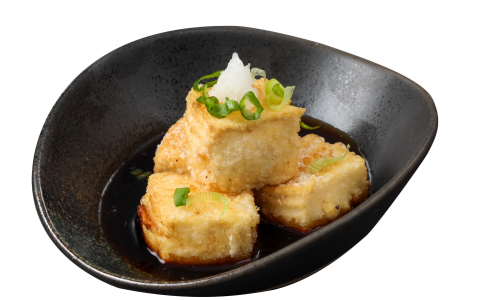 Agedashi Tofu
Silken firm tofu fried into crispy perfection, topped with grated daikon and spring onion.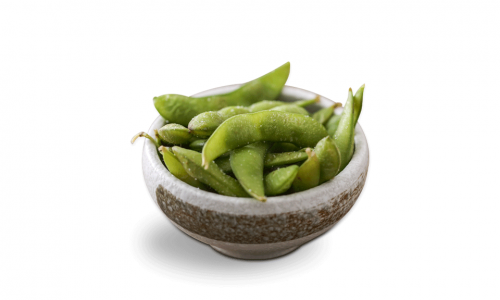 Edamame
Edamame bean blanched and sprinkled with salt.
Matcha Swiss Roll
Fluffy sponge cake filled with fresh matcha cream and red bean jelly.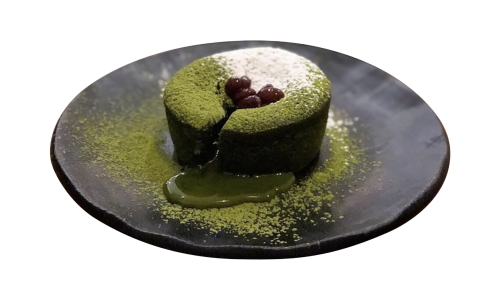 Matcha Lava Cake
Matcha green tea cake with a molten lava center, topped with azuki red bean.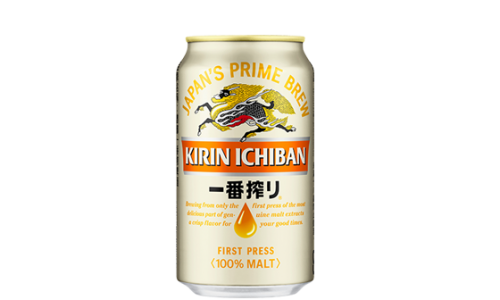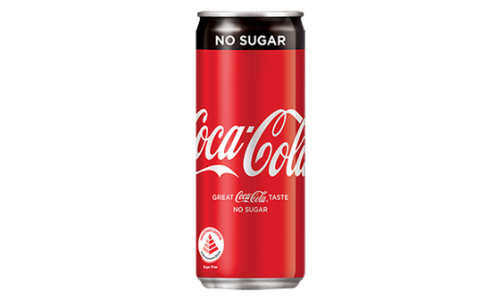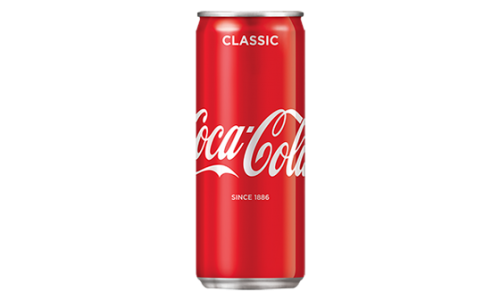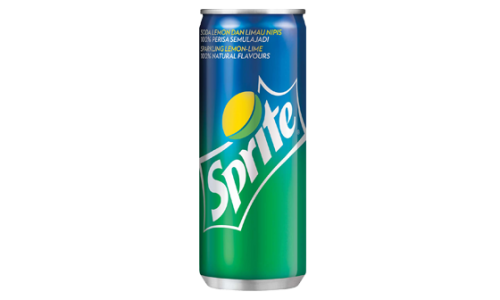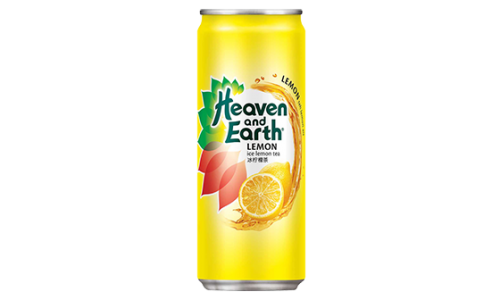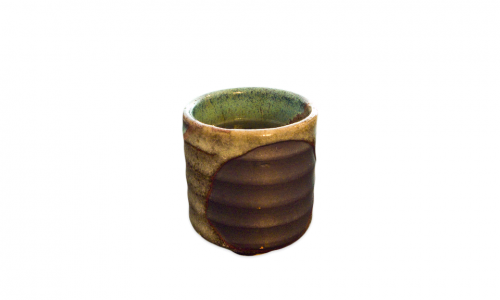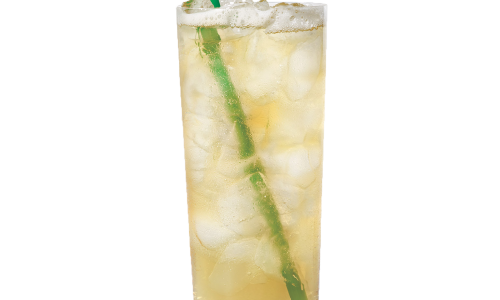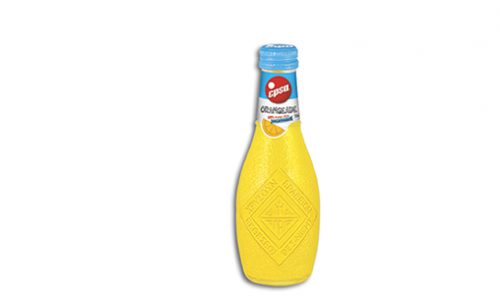 Non-Carbonated Orangenade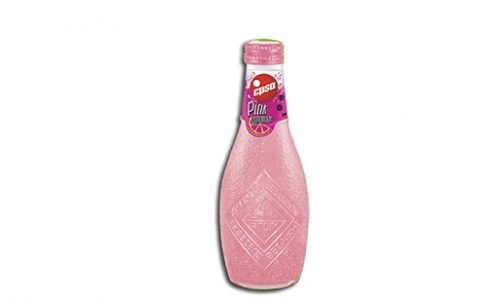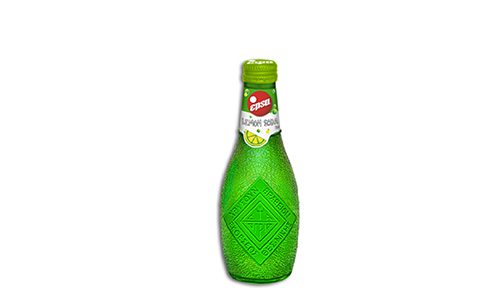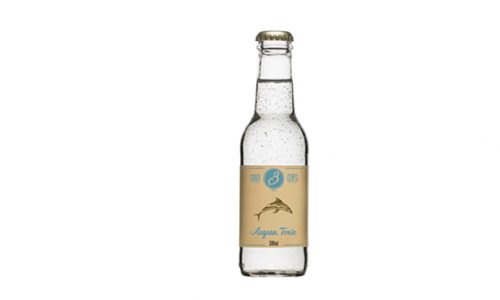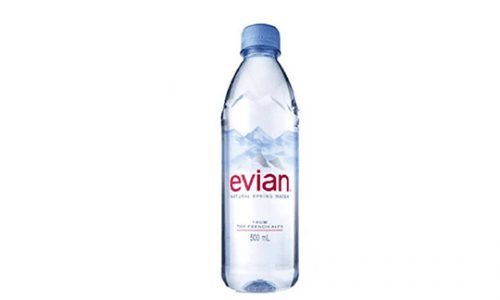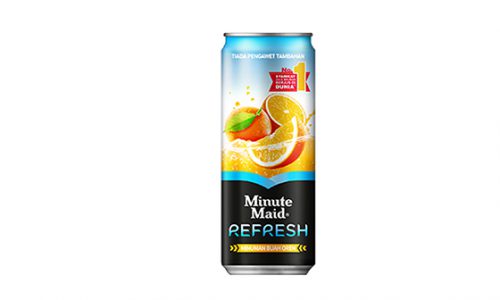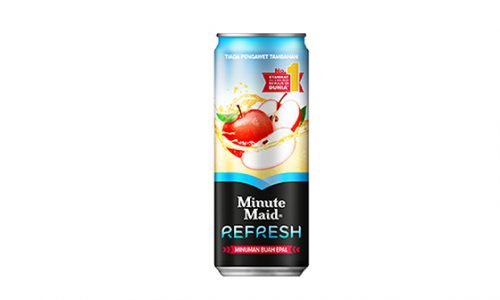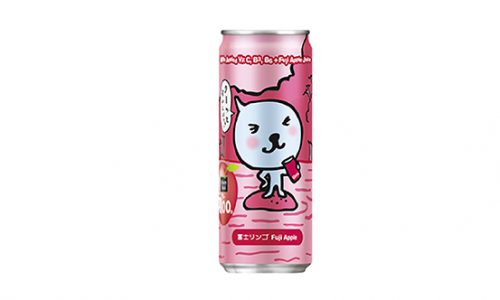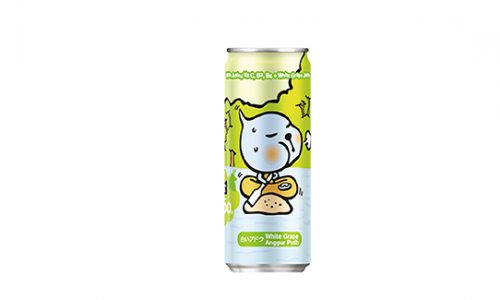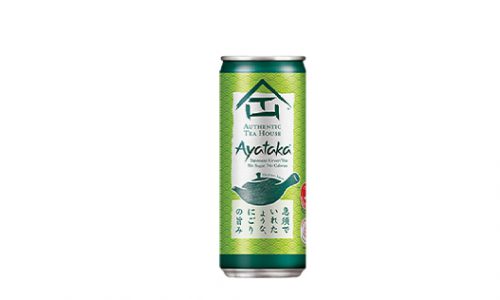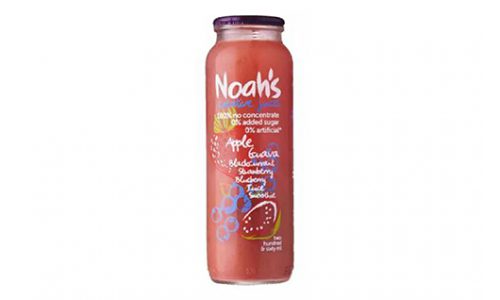 Apple Guava Blackcurrent Strawberry Juice Smoothie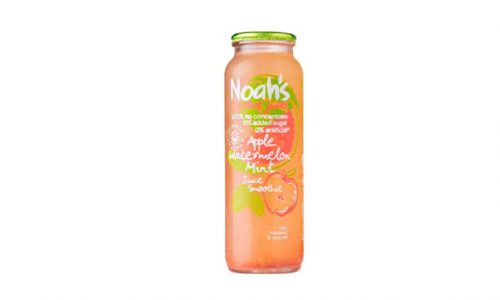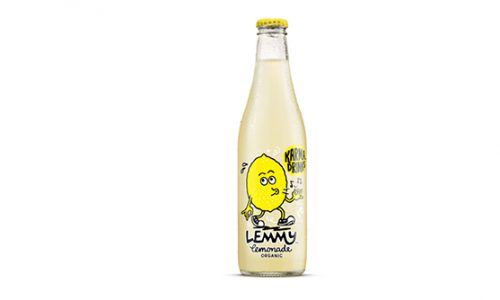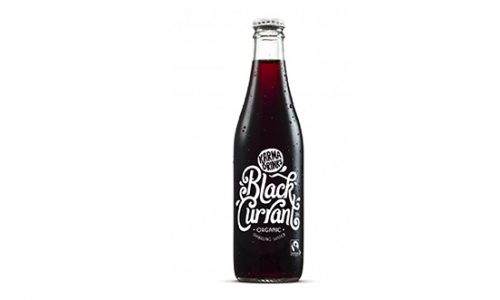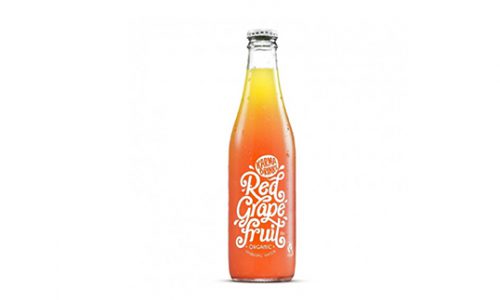 Truffle Ramen (Limited Edition)

London's favourite. Simple yet stunning. Our signature tonkotsu mix soup base flavoured with black truffle oil, topped with truffle marinated belly chashu and truffle jelly.

Kotteri Tonkotsu Ramen

Kanada-San's original recipe. The thick and creamy tonkotsu broth gives you the most authentic Kyushu ramen experience.

Chicken Paitan Ramen

100% chicken broth, a flavourful and light ramen. Comes with yellow wavy ramen, perfect for all ramen lover.

Tonkotsu Mix Ramen

A perfect blend between tonkotsu and chicken paitan, for ramen lover who enjoys a lighter tonkotsu broth.

Chashu Tonkotsu Ramen

Deluxe version of kotteri tonkotsu ramen. Instead of belly chashu, enjoy the generous portion of collar chashu.

Spicy Yuzu Ramen

Refreshing yuzu scent with a hint of spiciness, a Hong Kong Kanada-Ya original ramen.

Gekikara Ramen

Tonkotsu mixed soup spiced up with home made spicy miso and spicy minced pork, a slurp of the soup sends an instant kick right through your body.

Truffle Veggie Ramen

Super rich and creamy vegetarian ramen broth recipe made with soy milk and vegetable dashi. This ramen is incredibly rich and umami-filled.

Black Garlic Ramen

Black garlic ramen with fragrant black garlic paired together with to tonkotsu broth and topped with belly chashu.

Kids' Tonkotsu Ramen

A smaller versions of the mix tonkotsu ramen. Kids can now enjoy their own bowl of ramen and share the Kanada-Ya experience.

Gyu Don

Sliced beef cooked in traditional Japanese style. Topped with an onsen egg and red ginger.

Chicken Teriyaki Don

Teriyaki chicken thigh slow cooked, then pan seared. Topped with lettuce and onion.

Chashu Don

Made with kanada ya chashu, with both diced and sliced chashu. The distinctive flavour can't be found anywhere else.

Oyakodon

Pan seared chicken thigh with onions, homemade sauce and egg, Topped with spring onions.

Unagi Don

Sweet and savoury homemade sauce drizzled over pan seared unagi.

Kids's Don

Half size teriyaki don, with 2 pieces of fried gyoza and jelly.

Chicken Karaage

Home made fried chicken, juicy on the inside and crispy on the outside.

Wasabi Mayo Gyoza

Drizzle of home made wasabi mayonnaise onto our gyoza. Gives a slight kick to those looking for excitement.

Gyoza

Most popular side dish to go with ramen. Our gyoza is locally made, following Japanese recipe.

Crab Cream Korokke

Mash potato wrapped around a crab meat cream. The crab cream is rich but is not overfilling.

Nanban Chicken

Fried chicken drizzled in sweet and sour sauce with tartar sauce on top.

Takoyaki

Filled with minced octopus and topped with lots of bonito flakes making it one of the most sought after appetizer.

Prawn Tempura

Juicy prawns wrapped with super crispy tempura batter paired with Kanada-Ya's homemade tempura sauce

Calamari Tempura

Calamari covered in light tempura batter giving it the perfect crispy crust paired with our creamy and refreshing tartar sauce

Truffle Fries

Thin cut deep-fries topped with truffle oil and shredded nori.

Fried Gyoza

Try a different way to have your gyoza- Deep Fried style

Agedashi Tofu

Silken firm tofu fried into crispy perfection, topped with grated daikon and spring onion.

Edamame

Edamame bean blanched and sprinkled with salt.

Matcha Swiss Roll

Fluffy sponge cake filled with fresh matcha cream and red bean jelly.

Matcha Lava Cake

Matcha green tea cake with a molten lava center, topped with azuki red bean.

Non-Carbonated Orangenade

Apple Guava Blackcurrent Strawberry Juice Smoothie